I love this time of the year…the hustle and bustle…the lights…the decorations.It all brings memories of childhood back and I become a little girl again. I love the outdoors and I have lots of different types of Christmas decorations { I got married in December } but my favorites are the ones that look like the outdoors. They are just warm and cozy and this Pine Cone Snowy Wreath is one of those special Christmas decorations…
 I first saw this wreath over at W0man's Day and fell in serious love with it! I love the simplicity of this wreath and it is so easy to create. Let's get started…
Pine Cone Snowy Wreath
Supplies Needed…
1 Oval Grapevine Wreath
3 Bags of Snow Tipped Pine Cones
Brown Burlap Ribbon
Glue gun and glue sticks
This is just about the easiest wreath ever. Simply glue the pine cones onto the grapevine wreath. There is no right or wrong way. Simply step back every now and then and see where you need to fill in!
I even love the way it looks lying flat on a table..hmmm perhaps some candles in the middle and I could also use it as a centerpiece!
Once I had all the pine cones glue on, I attached a brown burlap ribbon bow. It is offset a little to the side.
This sweet wreath really warms up the back of my front door and foyer area. Wreaths are so versatile and can be used throughout your holiday decor, not just the front door!
Have you started decorating for Christmas yet? Check out our Tabletop Trees and  Hope Yarn Letters, they might help you get inspired!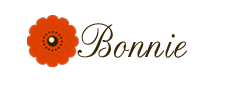 The following two tabs change content below.
Welcome to Uncommon Designs. I am Bonnie Mauney and the co-author here at Uncommon Designs. My love for creating crafts, home decor, seasonal decor, and sewing has led me to my desire to share that with you here at our blog. I am happy to have you stop by our little slice of the blog world and join us in Creating A Beautiful Life!
Latest posts by Bonnie Mauney (see all)