Hey guys!
Bonnie and I have had a wonderful time preparing for the holidays and we hope that you guys are getting your homes all decked out!  We have some amazing projects coming up in the next few weeks, so we are so glad that you are following along with us!
Let's take a look back at what we were up to in November…
Joy to the World Holiday Mantel
Pine Cone Flower Embellished Mason Jars
Thanksgiving Family Traditions
We are so grateful for your neverending kindness and support!  We are currently offering our readers 25% off of our advertising rates.  Visit our advertising page for more information!  We are also offering a 15% discount in our shop.  Simply enter coupon code UncommonHolidays15 to save!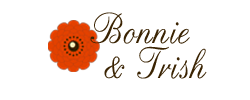 We would love for you to follow us and subscribe to Uncommon Designs…







The following two tabs change content below.
Welcome to Uncommon Designs. I am Bonnie Mauney and the co-author here at Uncommon Designs. My love for creating crafts, home decor, seasonal decor, and sewing has led me to my desire to share that with you here at our blog. I am happy to have you stop by our little slice of the blog world and join us in Creating A Beautiful Life!
Latest posts by Bonnie Mauney (see all)