This is a Sponsored post written by me on behalf of Comfort Zone® products for SocialSpark. All opinions are 100% mine.
     I have blogged about our family cat, Mercy Grace, a couple of times. We rescued our sweet kitty when she was about a week old. Our family spent the next 5 weeks or so, bottle feeding this little one as she became part of our family.  She has grown into a beautiful cat over the last year. She loves hearing my kids come home from school and runs to the door to greet them with a little roll at their feet. She really is part of our family…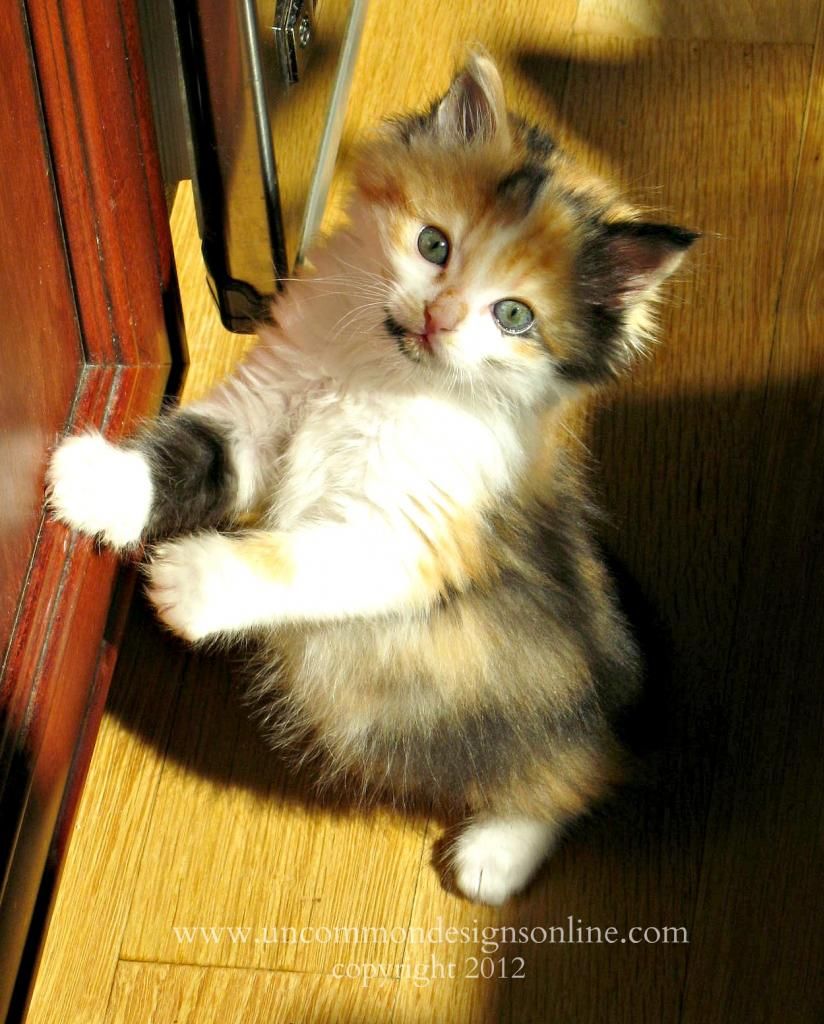 Mercy Grace has acquired a behavior of scratching, so when I was given the opportunity to try out Comfort Zone® with Feliway® products, I was excited to give it a try. We have a lot of visitors in our home and Mercy Grace is not always happy with that. Comfort Zone® products help reduce stress-related behavior in cats by mimicking their natural pheromones that help them feel calm and comfortable in their environment.
After I received the Comfort Zone® with Feliway® Diffuser, I read the instructions and set it up. I chose to place the plugin diffuser in our family room, since that is where our cat spends most of her time. The Comfort Zone® with Feliway® Diffuser continuosly releases an odorless vapor that mimcs the soothing feline facial pheromone.
Our family also babysits another cat from time to time and the Comfort Zone® with Feliway® is also great for multi-cat households, to keep them all relaxed around each other. We noticed less scratching with Mercy Grace and when we have our other kitty guest over, they get along well.
I was a little skeptical about whether this product would smell, but we have not noticed any odor at all. We have been using the diffuser for about 45 days, it is recommended to allow 90 days to see full effect in your cat.  After seeing Mercy grace not scratching as much, and how well she gets along with her guest when she is over, I am a fan of Comfort Zone® with Feliway®. You can find Comfort Zone® products at pet specialty stores including PetSmart and Petco, independent pet stores, and online.
You can stay up to date with Comfort Zone® products by following them on Facebook .
The following two tabs change content below.
Hey y'all! I am Trish and the creative voice behind Uncommon Designs. I adore party planning, holiday celebrations, and all things crafty! I am so excited to share my creative adventures with you!
Latest posts by Trish Flake (see all)