Hey y'all!
I hope that you are having a wonderful weekend so far!  We had the opportunity  to be a part of the Share the Love series over a C.R.A.F.T. a couple of weeks ago and we just had to show you all of the fun Valentines ideas that were featured!
There are some amazing printables, cute crafts, and yummy treats for you to enjoy.  We showed off our "You're the Bomb" Valentines.  You can find all sorts of amazing treats and Classroom Valentine ideas there, as well!
Let's look at all of the fun ideas…
1. Love is a battlefield with Nellie Bellie
2. I'm gonna pop you a corny question with Live, Laugh, Rowe
3. Everyday I like you s'more with Capturing Joy
4. You're the apple of me eye with Ginger Snap Crafts
5. You're the bomb with Uncommon Designs
6. Happy valentine's day for crayon out loud with Free Stylin
7. You wormed your way into my heart with C.R.A.F.T.
8. I wheelie like you with TaylorMade
Come back tonight at 7pm EST. for our Monday Funday party!  Can't wait to see you there!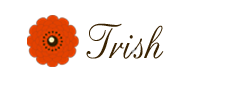 The following two tabs change content below.
Welcome to Uncommon Designs. I am Bonnie Mauney and the co-author here at Uncommon Designs. My love for creating crafts, home decor, seasonal decor, and sewing has led me to my desire to share that with you here at our blog. I am happy to have you stop by our little slice of the blog world and join us in Creating A Beautiful Life!
Latest posts by Bonnie Mauney (see all)